Pastels on 5th Featured in The Best of Loveland Magazine
Big thanks to BEST OF LOVELAND MAGAZINE for a feature article about our special event! Check out the free magazine at businesses all over town.
---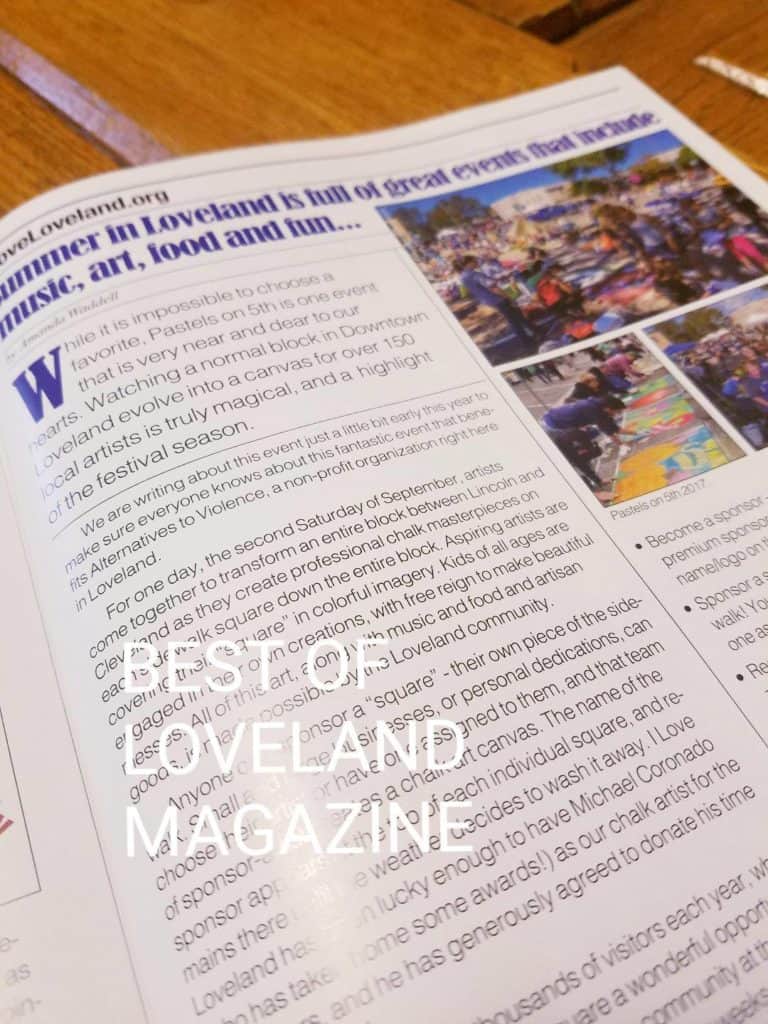 Summer in Loveland is full of great events that include music, art, food, and fun…
While it is impossible to choose a favorite, Pastels on 5th is one event that is very near and dear to our hearts. Watching a normal block in Downtown Loveland evolve into a canvas for over 150 local artists is truly magical, and a highlight of the festival season.
Pick up a copy of The Best of Loveland to read the rest of the article written by Amanda Waddell.