2016 Pastels on 5th Recap
Thank you to everyone who participated in and supported the 6th annual Pastels on 5th! This year, we had 120 artists and 100 sponsors. Plus, over $25,000 was raised for Alternatives to Violence, including $2,655 from The People's Choice voting!
Check out photos from the event. Thank you to Lanna Brake and Lucky Brake Ltd.!
Select an option below:
[su_accordion]
[su_spoiler title="Congratulations to our 2016 Winners" icon="arrow"]
The 6th annual Pastels on 5th winners are:
Juried Awards
[su_row]
[su_column size="1/2″]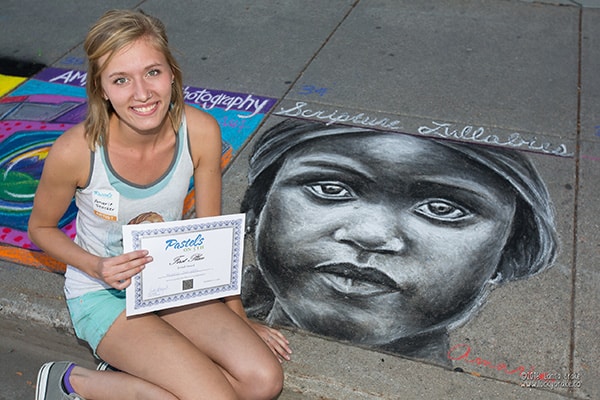 1st place – Artist: Amarie Stocker
Sponsor: Scripture Lullabies
[/su_column]
[su_column size="1/2″]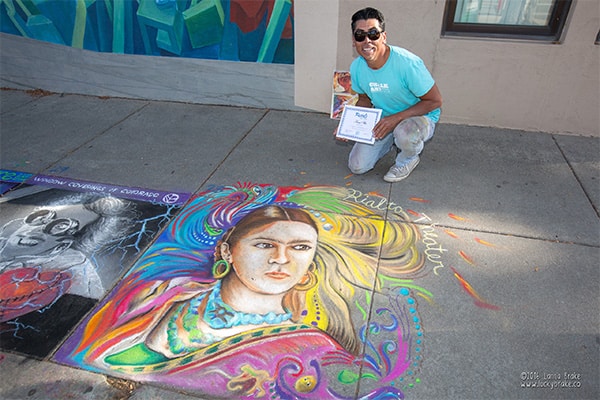 2nd place – Artist: Randy Segura
Sponsor: Rialto Theater
[/su_column]
[/su_row]
[su_row]
[su_column size="1/2″]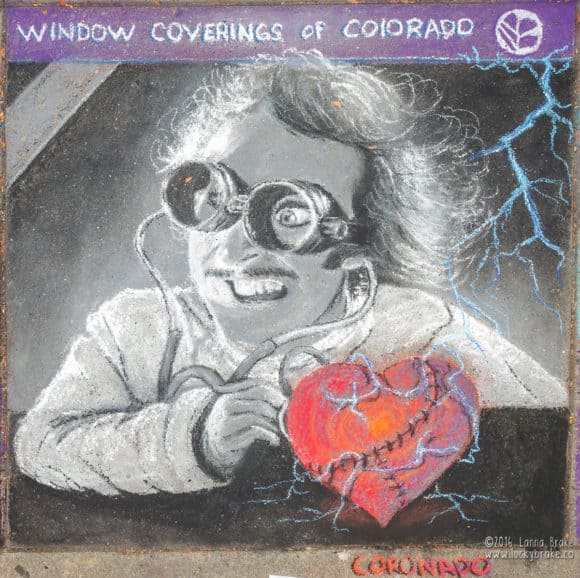 3rd place – Artist: Michael Coronado
Sponsor: Window Coverings of Colorado
[/su_column]
[/su_row]
---
People's Choice Winners
[su_row]
[su_column size="1/2″]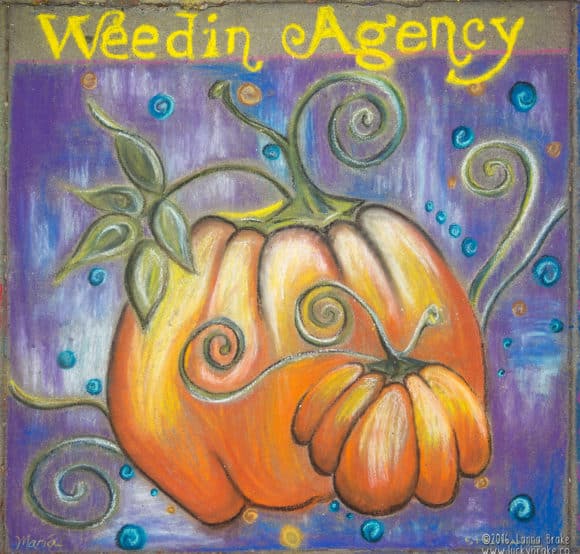 1st place – Artist: Stephanie Weedin
Sponsor: Weedin Agency
[/su_column]
[su_column size="1/2″]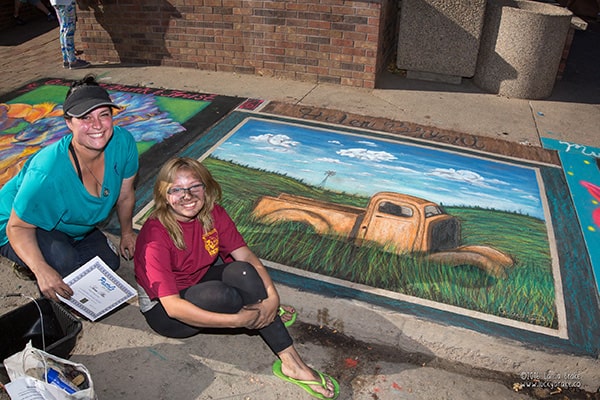 2nd place – Artist:DaLisha and KaKailee Verheyen,
Sponsor: Helen Bryant
[/su_column]
[/su_row]
[su_row][su_column size="1/2″]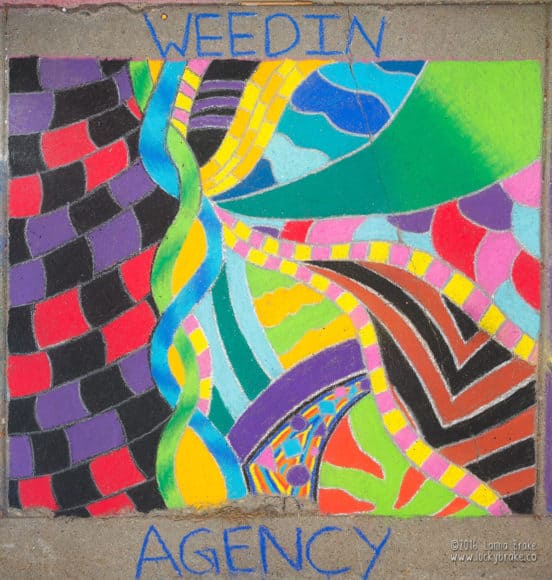 3rd place – Artist: Estrella Nunez
Sponsor: Weedin Agency
[/su_column]
[su_column size="1/2″]
[/su_column][/su_row]
---
Young Artist Award
[su_row]
[su_column size="1/2″]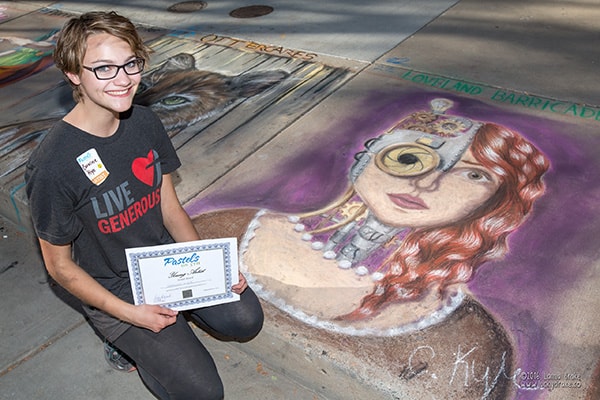 Artist: Caroline Kyle
Sponsor: Loveland Barricade
[su_column size="1/2″]
[/su_column][/su_row]
[/su_spoiler]
---
[su_spoiler title="Thank you to our 2016 Sponsors" icon="arrow" icon="arrow"]
We would like to extend our gratitude to the following Pastels on 5th sponsors:
Premier Sponsors ($1,000+)
Affinity Services, Arte Pizzeria, Awesomesauce Creative, Balzer Law Firm, Crossroads Church, Dark Heart Coffee Bar, Fresh Plate Catering, Goltz Asphalt, Joe O'Bryan Music, King Buick GMC, Loveland Barricade, Marcia Moellenberg, Mrs. Torrelli's Wine Flat, Mueller and Associates, CPA, Ottercares Foundation, Planet Fitness, The Planning and Investment Center, University of Colorado Health
Sponsors ($125+)
A Step Ahead Foot and Ankle Center, Aims Community College, Allstate/Pitmon Agency, AMA Divine Photography, Deborah Bade, BankSecure, Jama Bradley, Judi Bryant, Vicky Bryant, Chuck's Towing, Colorado Blinds and Design, Dazbog Coffee, Doc's Blacksmithing, Eric's Imagery, Faith Evangelical Presbyterian Church, First United Methodist Church Loveland, Front Range Community College, Gamma Chi Chapter of Epsilon Sigma Alpha, Girl Noticed, Hand to Hand, Heaven's Popcorn, Henry's Pub, Gerry Hernblom, Keystone Financial Services, Lola's Fresh Patina, Loveland Elks Lodge 1051, Loveland Integrated School of the Arts, Loveland Martin Luther King Committee, Loveland Police Department, Loveland Veterinary Clinic, Lucky Brake Photography, Metal Masters, Mountain View High School, NoCo Mini Maker Faire, Origins Wine Bar and Wood Fired Pizza, Patterson Tabert Law, Kathy Peiffer, Philo, Project Self Suffiency, Kris Ortmann, Rabbask Designs, Rialto Theater, Rocky Mountain College of Art + Design, Rowes Flowers, Thom and Joani Schultz, Scripture Lullabies, Sculpture Depot, Monica Stiller, The Coffee Tree, Verbotin Brewing, Weedin Agency, Western Heritage Company, Westlake 66, Trish Will, Window Coverings of Colorado
[/su_spoiler]
---
[su_spoiler title="Thank you to our 2016 Artists" icon="arrow" icon="arrow"]
We would like to extend our gratitude to the following Pastels on 5th artists:
Ali Almquist, Hannah Bade, Joey Barry, Robbie Blum, Emma Boland, Coby Bottoms, Blythe Bouchard, Haley Bradley, Timothy Brister, Jennifer Burbank, Joslyn Campbell, Jessica Carstenen, Elise Castle, Chloe Circenis, Hannah Circenis, Rebekah Circenis, Michael Coronado, Quincy Cost, Tierra Coxsey, Nicole Cutler, Cynthia Danielle, Katie DeClement, Ralph Dobson, Robin Dodge, Celia Eaby, Shii Emde, Kayla Farre, Alaina Ferguson, Alice Fernandes-Brown, Isabel Fernandez, Kathryn Frey, Sandy Fritz, James Fronapfel, Jackson Fry, Jeri Fry, Lacy Gangestad, Morgan Gray, Amanda Gress, Lili Gurski, Sage Helperman, Laura Hernandez, Nikolas Hernblom, Shannon Horman, Susan Hunt, Denise Itule, Makenna Jager, Brady James, Nathaniel Jankovsky, Misty Johnson, Savannah Johner, Tori Knutsen, Jessica Kuhns, Cacheus Kuxhausen, Caroline Kyle, Teresa Lantz, Madeline Lehnherr, Kim Leszczynski, Kaylei Lewis, Chelsea Mack, Tara McKeon, Charlie Marine, Tara McKeon, Anne McManus/MVHS Students, Alicia McMillan, Jisselle Mendoza, Audrie Mergelman, Elizabeth Meyers, Isabella Miles, Tanya Miller, Dominique Montano, Maggie Murphy, Nona Nading, Robin Newbrey, Wade Newman, Estrella Nunez, Michelle Oglesby, Erik Olander, Sam Paul, Tori Peckosh, Abigail Pillitteri, Melanie Poston, Zoe Real, Janet Robertson, Alyssa Robeson, Rachel Rachat, Gabrielle Rangel, Zoe Real, Sarah Royer, Gabriella Saenz, Randy Segura, Jennifer Schafer, Sarah Schinner, Dakota Sena, Samantha Shaw, Ashley Sheneman, Emily Smith, Amarie Stocker, Jen Strona Tracy, Katie Sullivan, Ariana Sylvia, Leah Taylor, Jessica Tomcheck, Alex Torres, Christine M Torrez, Jen Strona Tracy, Susan VanMeakins, DaLisha and Kailee Verdeyen, Amy Vialpando, Kathryn Vinson, Laurie Waddell, Stephanie Weedin, Dion Weichers, Elsa Whittaker
[/su_spoiler]
[/su_accordion]