What
Pastels on 5th is a free, family-friendly, community-wide sidewalk chalk art festival where artists, businesses, and downtown Loveland come together to transform 5th Street into a spectacular sidewalk gallery. This event is designed to highlight the thriving Loveland arts community and serve as a benefit for Alternatives to Violence.
The focal point of the festival is the artwork created right on the sidewalk by local and regional artists using brightly colored pastels. Each year, we have judges selecting their favorite works of art in our juried awards that include cash prizes for the winning artists. Additionally, community members get to participate by voting for their favorite works of art in our People's Choice awards. Every year, we have professional, amateur, and student artists join us for this creative and fun day.
Pastels on 5th includes live music, food, a Marketplace with food and artisan booths, and a children's art area where kids can create their own sidewalk masterpieces!
When and Where
Pastels is the second Saturday in September, and takes place on 5th Street, adjacent to the Loveland Museum,  in downtown Loveland, Colorado. This event works in partnership with the City of Loveland Cultural Services Department.
History
Pastels was founded in 2011 as a benefit for Alternatives to Violence.  The festival, created by Marcia Moellenberg and Vicky Bryant, was designed to be a "win-win" for Loveland artists, businesses, and community members.  The Loveland Museum/Gallery, the City of Loveland, Leadership Loveland, and Engaging Loveland all gave us tremendous support and were instrumental in getting this first year off the ground.
Our first year was an amazing success—the turnout for our inaugural event was more than we could have hoped for!  We had over 65 artists/sponsors participate in Pastels on 5th and we raised over $10,000 for ATV!  We couldn't believe the response and we were even more stunned when the second year of the event raised over $25,000 and included 85 artists and sponsors.
The 2018 event included over 140 artists and sponsors, 3,000+ spectators, and raised over $50,000 for Alternatives to Violence. We have also received the 2016, 2017 & 2018 Best of Loveland Awards for Arts & Entertainment!
"This is just amazing! Everyone's art work was amazing. The music was great! This was our first year attending and we will go again next year for sure. The best part was to see my son doing art work with this group from school and just seeing him so happy doing what he loves."

– Stevie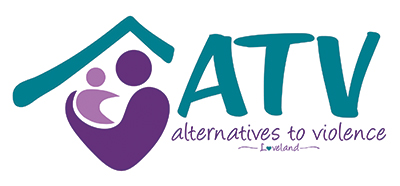 Pastels on 5th is a benefit for Alternatives to Violence (ATV). Alternatives to Violence provides shelter, advocacy, education and resources for people impacted by domestic violence, sexual assault and human trafficking.